The National Hotel ~ Jackson … Jewel of the Amador Wine Country

Step back in time to this fully restored Victorian-era hotel, where luxury and historical ambiance merge for a one-of-a-kind experience. Centrally located in the heart of Amador County, The National Hotel is the perfect starting and end point for both indoor and outdoor adventures: Play by day in the rivers and meandering Gold Country, or explore one of California's premiere wine regions. Then let the refinement and character of the The National Hotel be your reward for a day well spent.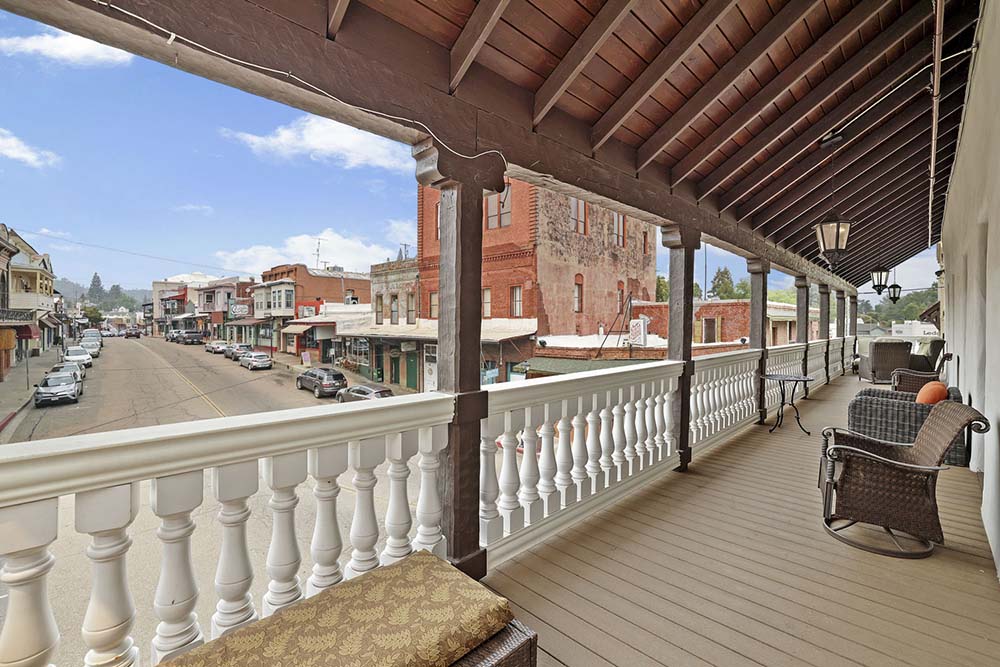 Discover Luxury and Adventure in the Heart of California Gold Country
The National Hotel in Jackson, CA the Grande dame of years past, an historical landmark of the gold mining and Wild West history of Amador County, has been lovingly restored to her former glory. The National Hotel is a full service, luxury boutique hotel offering guests opulent accommodations, impeccable hospitality and five-star service.
Noted for it's history and character, the town of Jackson is known as the gateway to California's Amador Wine Country, the Shenandoah Valley, and all the adventures that can be found throughout the Gold Country.
Escape to a Bygone Era
The splendid Victorian National Hotel was built in 1852 and is the longest running hotel in California. Step through our leaded glass doors and be transported to the 1860's. The National Hotel will provide you with unsurpassed attentiveness to every detail of your stay with all the modern amenities and a rich heritage.
Average Driving Times
Sacramento – 1 hour
Central Valley – 1.5 hour
Lake Tahoe – 2 hours
Bay Area – 2 hours
San Francisco – 3 hours
Yosemite Valley – 3 hours
Los Angeles – 6 hours
"I stayed at this hotel from June 13-14 of this year. It was a lovely place to stay for our small family reunion. The rooms were perfect, the beds comfortable. The Continental breakfast had many wonderful options and the room was comfortable and accommodated our group of 9. Holly, Tamara and Kara at reception were more than helpful during our stay. They gave us great information on the town, restaurants and the history of this beautiful hotel. Several of us plan to return when the restaurant is re-opened. It was the perfect 3 day hotel stay. Thanks to all!"
Cindy M.
"A unique hotel experience. The uncomfortable antique sofa in our room made for fun conversation about the olden days. The bed was very comfortable, though. All of the staff were friendly and helpful. The facility was very clean. Free parking in the city garage right behind the hotel. A GREAT breakfast. The restaurant is closed being remodeled. We lived two blocks from there in the 70's. Back then on Saturday night, the bar would empty and the people would march up and down the halls singing and shouting. They say that doesn't happen any more."
D. Clark